With incidence of colon cancer on the rise in Japan, new drug trials have suggested better categorization of tumours could yield improved prognosis.
More than 100,000 patients are diagnosed every year, and the surgery used to remove tumours is often straightforward, but decisions regarding post-surgery chemotherapy drugs can affect the likelihood of recurrence. This is governed by the unique characteristics of an individual's cancer, including depth of invasion of the primary tumour (T), lymph nodes affected (N), and how far it has spread (M).
"Colon cancer is classified from stage one to four according to degree of T, N and M," says Kenichi Sugihara at Tokyo Medical and Dental University, who led the projects in collaboration with scientists across Japan. "Generally, the more advanced the stage, the higher risk of recurrence and poorer the prognosis. However, when you look in detail, each stage includes different risk groups, even at stage 3, some patients show low risk of recurrence and have a good prognosis."
The team conducted trials into treatment and clinical outcomes of stage 2 and stage 3 colon cancers in Japanese general hospitals. Current recommendations state that both stages are treated with chemotherapy post-surgery. The researchers wanted to establish whether post-surgical chemotherapy is always beneficial, and which drugs are most effective for different stages and TNM scores.
The SACURA trial involved 2024 patients with stage 2 colon cancer. One group only had surgery, the other had surgery, and follow-up chemotherapy for one year using the drug tegafur-uracil (UFT). The results showed similar outcomes for both groups, suggesting that post-surgical chemotherapy may not be necessary for all stage 2 patients.
The ACTS-CC trial included 1518 patients with stage III colon cancer. The team compared the efficacy of two post-surgical chemotherapy drugs - tegafur-gimeracil-oteracil potassium (S-1) and UFT plus leucovorin (UFT/LV). Patients were followed up five years after treatment to determine disease-free survival rates.
"S-1 was as effective as UFT/LV in treating stage 3 cancers. In fact, it worked particularly well in patients with poorly structured tumors, which are prone to uncontrolled cell growth," says Sugihara. "Chemotherapy improved prognoses for a large group of stage III patients with similar TNM scores; specifically those with T3 (invasion through the bowel wall) and N1 (low numbers of affected lymph nodes)."
Sugihara plans to further examine the benefits of treating patients differently according to their cancer's TNM subtype, recurrence risk and prognosis, rather than simply by its ranking as stage 2 or 3.
"Regrouping patients according to their subtype and predicted response to chemotherapy could help determine the best course of post-surgery treatment," says Sugihara.
References
Matsuda, C. et al. A randomized-controlled trial of 1-year adjuvant chemotherapy with oral tegafur-uracil versus surgery alone in stage II colon cancer: SACURA trial. European Journal of Cancer 96, 54-63 (2018). | article
Kusumoto, T. Updated 5-year survival and exploratory T x N subset analyses of ACTS-CC trial: a randomized controlled trial of S-1 versus tegafur-uracil/leucovorin as adjuvant chemotherapy for stage III colon cancer. ESMO Open Cancer Horizons (2018). | article
About the Researcher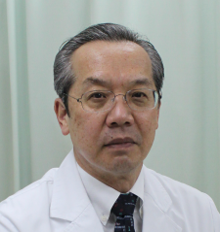 Kenichi Sugihara, Professor, Tokyo Medical and Dental University
Kenichi Sugihara's research interests include the optimal scope of lymph node dissection for colon cancer and rectal cancer, adjuvant chemotherapy based on risk of recurrence after curative surgery for colon cancer and peri-operative chemotherapy for multiple liver metastases from colorectal cancer.

Related links