Prognostic predictions for colorectal cancer (also known as bowel cancer and colon cancer) can be greatly enhanced by assessing tumour budding, the earliest signs of spread, researchers associated with the Translational Research Center for Medical Innovation have shown1. This will help doctors determine which patients are most likely to benefit from chemotherapy after surgery.
Cases of colorectal cancer are rising, and because the cancer manifests in different ways in every patient and at each cancer stage, it is difficult for scientists to determine the best ways to treat the disease.
Before human colorectal cancer spreads to other organs by metastasis, morphological changes occur at the boundary between the tumour and the surrounding healthy cells. Transitioning tumours may be resistant to conventional chemotherapy. Scientists can examine patient samples for evidence of this transition, including evaluating the size and intensity of buds forming at the invasive front of each tumour. The clinical value of measuring tumour budding is increasingly understood in other cancers.
"Although many patients with stage II colorectal cancer respond well to surgical removal of tumour tissues, a percentage of patients later relapse," says Hideki Ueno at the National Defense Medical College. "The use of chemotherapy after surgery is controversial in this patient group, because it does not always make a difference to outcomes or improve patient well-being. Previous small-scale studies, including our own, suggested there could be prognostic value in determining tumour-budding levels in patients with stage II colorectal cancer."
Now, Ueno, along with scientists at the Translational Research Center for Medical Innovation in Kobe and co-workers across Japan, has demonstrated the importance of monitoring tumour budding for patients with stage II colorectal cancer. Their results stem from data collected during the SACURA trial — the largest multicenter trial of colorectal cancer treatment ever conducted in Japan.
"We examined tumour budding in 991 tumour samples from patients with stage II colorectal cancer," says Ueno. "We used the criterion for measuring budding grade set out in 2016 by an international group of scientists. Our results show that the higher the budding grade, the more likely patients were to suffer recurrence of cancer elsewhere in the body, for example in the liver, lungs or lymph nodes."
The team used two statistical methods to determine whether tumour budding is useful in prognostics, showing that including tumour budding alongside other data greatly improved their predictions.
"We believe tumour budding grades should be taken into account when deciding whether to administer post-surgical chemotherapy," says Ueno. "We're establishing a new multicenter trial that will use tumour budding as one of four prognostic factors for decisions regarding stage II colorectal cancer treatment."
References
Ueno, H. et al. Prospective multicenter study on the prognostic and predictive impact of tumor budding in stage II colon cancer: Results from the SACURA trial. Journal of Clinical Oncology 37,1886–1894 (2019).| article
About the Researcher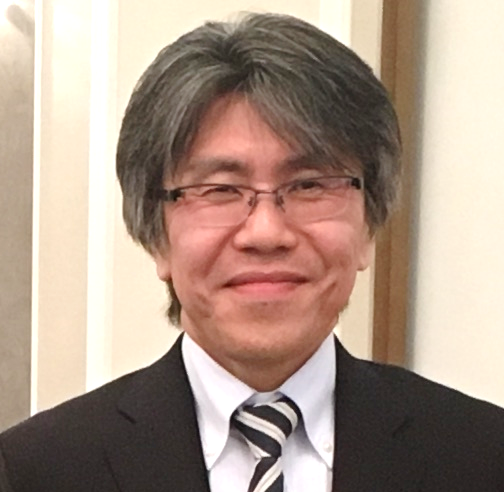 Hideki Ueno, Professor of Surgery, National Defense Medical College
Professor Ueno's research is focused on surgical pathology and the personalized treatment of colorectal cancer.
Related links