Quick links to specific parts of this article:
Researching and developing novel medical technologies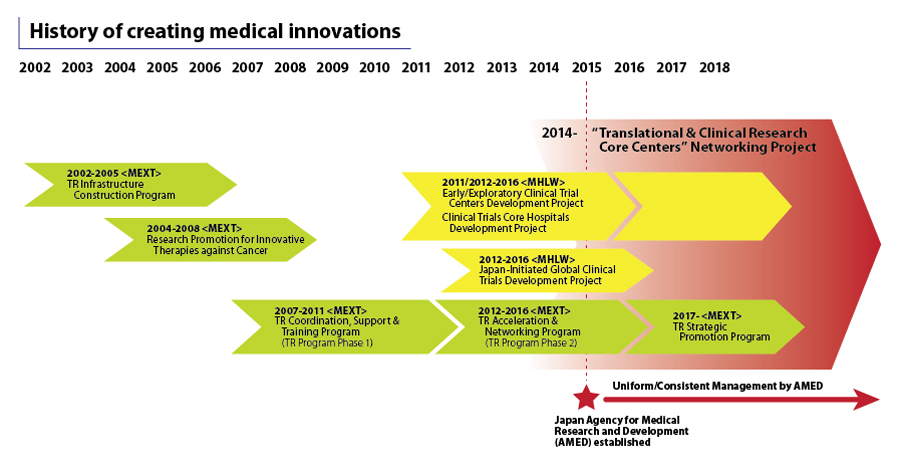 Through multiple projects commissioned by the Japanese government, TRI has worked towards establishing a foundation that will support and promote Japan's translational research and will lead to:
Strengthened academic R&D pipelines
More networks between academic research organizations
TRI supports institutions by communicating with corporate bodies and governments, in order to yield practical applications from the 'seeds' created by each TR center to overcome intractable diseases.
TRI has also shared their translational research expertise with the world, through programs including:
The Cancer TR Program
The Coordination, Support and Training Program for TR
The TR Network Program
The TR Center Workshop
TRI, in collaboration with the Japan Agency for Medical Research and Development (AMED), has supported the Translational & Clinical Research Core Centers Networking Project — a programme that aims to establish academic R&D pipelines in Japan to facilitate innovations in drugs, medical devices and technology — in creating a total of 1,000 pipelines.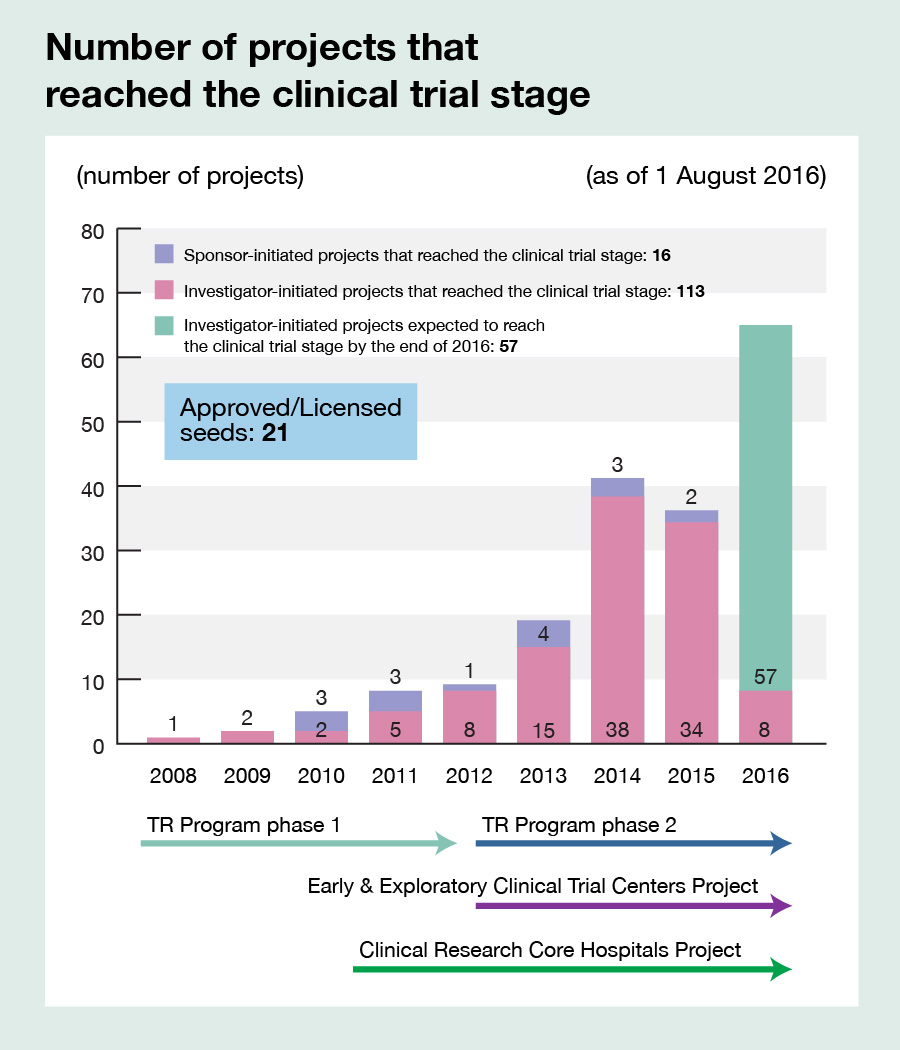 Promoting, managing, and supporting the operation of clinical trials and large-scale cohort studies
TRI offers a range of research consultation services on:
Development strategies
To help develop policies (for example, on marketing research, regulatory classification and development schemes)
Patent strategies (including consultation on patents and research for patent applications)
Collaborations with joint developers
Organizational support for academic research organizations
Clinical studies
Protocol development
Study management
Data management
Statistical analyses
Electronic Data Capture system development
Support for global clinical trials regarding planning, launch and operation
Monitoring
Audit
For further information about our research consultation services, please click here
or email: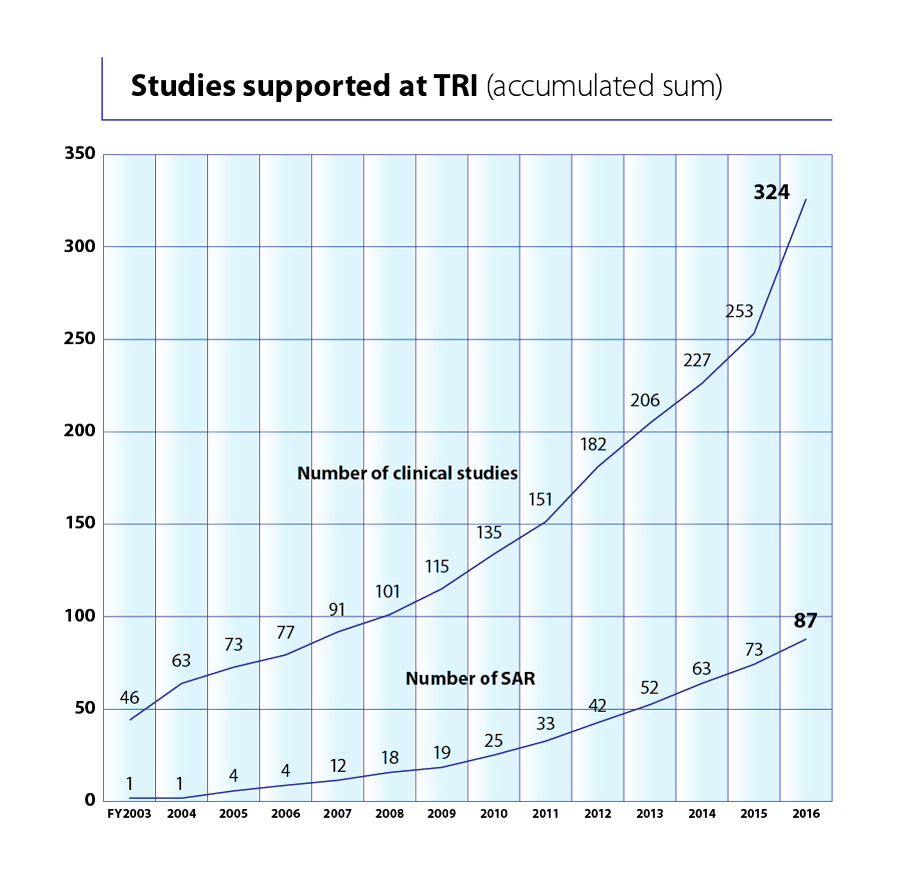 TRI also offers comprehensive support for clinical studies – all the way from planning through to publication. This support includes:
Planning
R&D consultation
Support for protocol drafts
Support for protocol development
Preparation of patient registration forms and case report forms
Support for preparation of informed consent forms
Preparation for adverse event handling manuals
Development of Electronic Data Capture systems
Operations
Patient registration
Protocol management
Data management
Quality assurance
Interim analysis
Statistical analysis and interpretation
Storage of clinical samples
Trial registration at ClinicalTrials.gov
Support for researchers writing papers
For further information about our clinical studies support services, please click here.
Disseminating medical and clinical research information
TRI is committed to keeping doctors and researchers informed of the latest in translational research. It does so through activities such as symposia and training sessions, as well by providing information to Japanese researchers about relevant guidelines and by translating international research information into Japanese.
For example, TRI supports CDISC – an international not-for-profit that develops data standards to streamline clinical research and enable connections to healthcare world-wide. It does this by creating a website of the standards that is translated into Japanese.
TRI has sourced the most up-to-date and reliable therapeutic information available and translated it into Japanese online. For example, TRI has set up websites that follow various key topics and translate relevant information into Japanese. These websites include: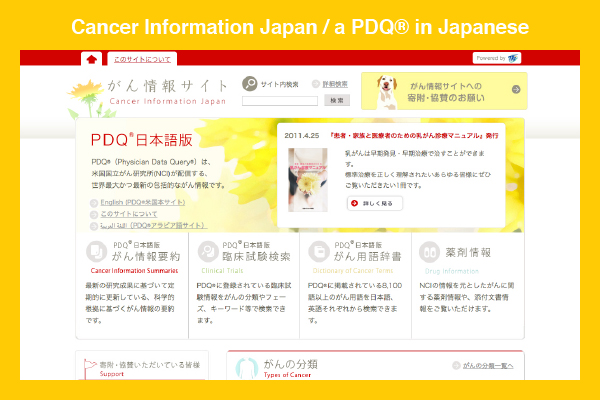 ............Translated from the Physician Data Query (PDQ®) by the US National Cancer Institute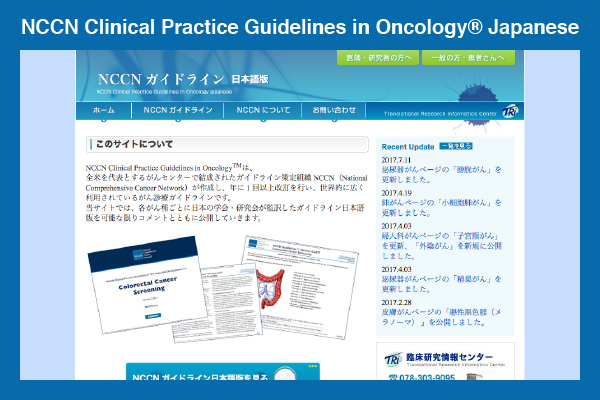 ............Translated from the NCCN Guidelines® by the National Comprehensive Cancer Network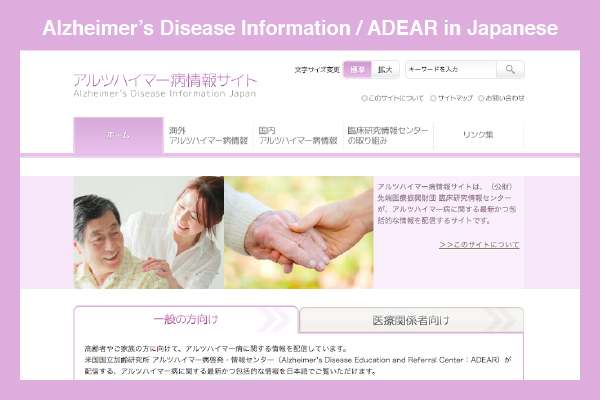 ............Translated from the Alzheimer's disease information page by the US National Institute on Aging
Request for donations and support
Our clinical information websites are kept up to date and freely accessible thanks to generous donations. If you are interested in supporting these efforts, please contact: