Cardiologists need sensitive imaging techniques to safely insert life-saving stents into blocked heart vessels to enable proper blood flow. Clinical guidelines may now need to be updated after a Japanese study has shown that infrared imaging, known for the detailed information it provides, is just as effective in guiding stent insertion as intravascular ultrasound.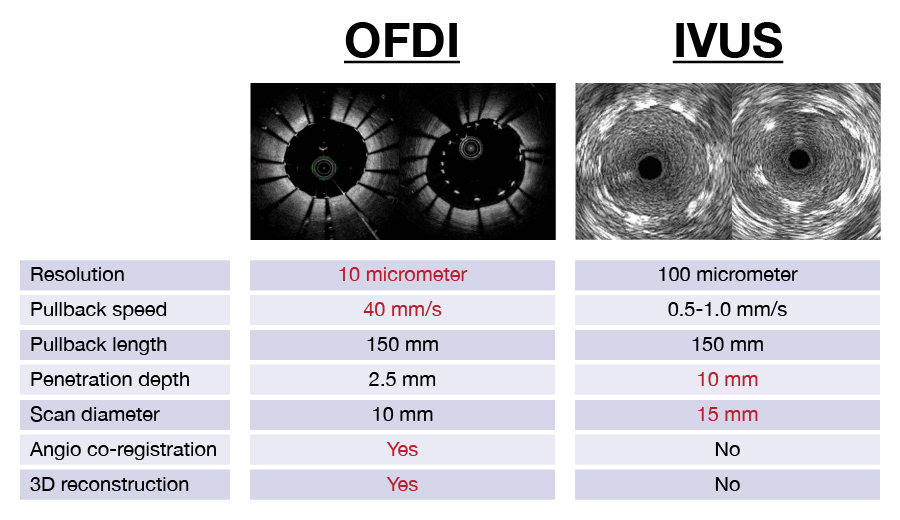 Heart vessel blockages lead to cardiac muscle damage, heart attack, and in some cases death. Small mesh tubes, called stents, are inserted via a catheter to open narrow or blocked blood vessels supplying the heart and restore circulation to the surrounding muscular tissue. The procedure, known as percutaneous coronary intervention, requires imaging of the vessels to ascertain stent size, to guide the catheter to the correct location, and to assess the success of the stent's insertion. 'Optical coherence tomography' (OCT), which involves infrared light, and 'intravascular ultrasound' are two imaging techniques that can be used for this purpose.
Previously, there was insufficient research on the impacts of infrared imaging on the clinical outcomes of patients who have undergone percutaneous coronary intervention. This led the 2014 European Society of Cardiology guidelines to note only that intravascular ultrasound imaging of heart vessels during the procedure is more effective in reducing major adverse cardiac events than angiography guidance alone — OCT was not discussed.
A study, led by Takashi Kubo and Takashi Akasaka of Wakayama Medical University in Japan, in collaboration with Japan's Translational Research Informatics Center, is the first multi-centre, randomized study to compare the effectiveness of both techniques. Almost 800 adults from medical centres in Japan were randomly assigned either 'optical frequency domain imaging' (OFDI) — the latest OCT technique — or IVUS to guide stent insertion to widen heart vessels.
"The trial showed that, like IVUS, OFDI use during percutaneous coronary intervention is beneficial for improving patient clinical outcomes and prognosis," says Kubo. Patients were assessed at discharge, and eight and 12 months after the procedure. The rates of cardiac death or lesions to the stented blood vessel were very low in patients undergoing either imaging procedure.
OFDI has many advantages over IVUS: it has higher resolution, better precision and offers more detailed information through automatic measurements, 3D image reconstruction, and shorter procedure times – which means less risk to the patient, explains Kubo. "The results of our clinical trial might contribute to widespread OFDI use during percutaneous coronary intervention and hopefully to the replacement of IVUS," he adds.
The team are now conducting a large trial, ending in June 2019, to compare the use of OCT imaging for percutaneous coronary intervention with a type of X-ray imaging called angiography. Both techniques use a contrast medium.
"When completed, this study will contribute to defining the clinical value of OCT guidance in percutaneous coronary intervention," says Kubo.
References
Kubo, T., Shinke, T., Okamura, T., Hibi, K., Nakazawa, G., Morino, Y., et al. Optical frequency domain imaging vs. intravascular ultrasound in percutaneous coronary intervention (OPINION trial): one-year angiographic and clinical results. European Heart Journal, ehx351 (2017).| article
About the Researcher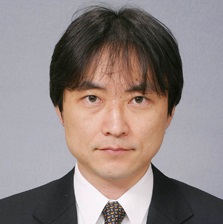 Takashi Kubo, Associate Professor, Wakayama Medical University
Takashi Kubo, MD, PhD is an associate professor of medicine, department of cardiovascular medicine, at Wakayama Medical University, Wakayama, Japan. Dr. Kubo's areas of expertise include intracoronary optical coherence tomography; intravascular ultrasound; coronary physiology; and interventional therapies of acute coronary syndromes and myocardial infarction.
Department of Cardiovascular Medicine, Wakayama Medical University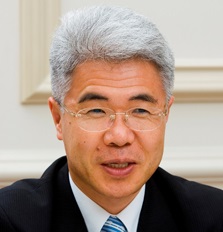 Takashi Akasaka, Professor, Wakayama Medical University
Takashi Akasaka, MD, PhD is a professor of medicine, division of cardiology, at Wakayama Medical University, Wakayama, Japan. Dr. Akasaka has extensive experience in interventional cardiology and is an expert in the area of cardiovascular imaging and coronary physiology.
Department of Cardiovascular Medicine, Wakayama Medical University
Related links