Scientists from around the world joined Japanese researchers in Tokyo on 9 September 2017 to learn about the latest developments in the use of stem cells known as CD34 positive (CD34+) to treat a wide range of conditions affecting the heart, brain, blood vessels, bone and liver. The international symposium was organized by the Translational Research Informatics Center (TRI) as part of its World Centenarian Initiative.
As TRI's vice director, Atsuhiko Kawamoto, outlined in his opening address, CD34+ cells — discovered by Takayuki Asahara and co-workers at Tufts University School of Medicine, USA, in 1997 — are vascular stem cells that are produced in the bone marrow and express the protein CD34 on their surfaces. They can develop into a range of different cells. Having shown great potential in animal studies, they are now at clinical trial stage. Some therapies are even close to being approved by global regulatory agencies.
Three themes emerged strongly from the symposium. The first was the innovative nature of CD34+ therapy. The speakers described advances as "game changer," "revolutionary," "transforming" and "paradigm shift." Many of the clinical trials were performed on patients who had run out of options because they had not responded to conventional treatments. The second aspect was the diversity of diseases and disorders that can potentially be treated by CD34+ therapy. Patients with conditions that seemingly have nothing in common — chronic heart failure, liver cirrhosis, non-healing fractures and critical limb ischaemia — responded well to stem cell treatment. The third thing was the global interest in the area — speakers took part from the USA, Slovenia, Germany, the UK, Russia and Japan.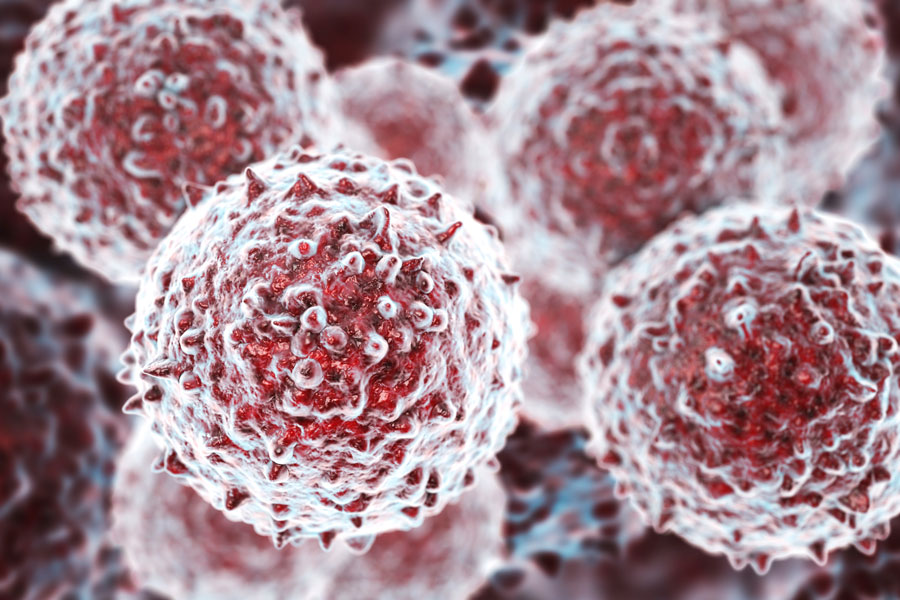 The symposium was divided into three sessions. The first was on using CD34+ cells to treat heart and brain diseases. Douglas Losordo of Caladrius Bioscience, in the United States, reviewed the past 20 years CD34+ therapy to repair ischaemic tissue. After successful clinical trials involving 700-plus patients, he urged stakeholders to make a bold investment in the revolutionary treatment. Bojan Vrtovec of Ljubljana University Medical Centre in Slovenia, a pioneer in heart failure treatment, discussed the significantly improved survival rates observed when CD34+ cell therapy was used to treat chronic heart failure in more than 300 patients. Gustav Steinhoff of Rostock Medical University in Germany talked about the results of clinical trials of another stem cell — CD133 — on cardiac regeneration. His group discovered that a patient's response did not depend on the artificial administration of stem cells, but rather on whether they had stem cells naturally circulating in their bloodstream. This finding raises a range of questions about the role stem cells play. Soma Banerjee of the Imperial College Healthcare NHS Trust in the UK highlighted the huge burden of ischaemic stroke, and the potential of CD34+ cells to enhance the body's natural recovery mechanism.
The second session focused on peripheral arterial disease in which arteries become clogged. Its severest manifestation — known as critical limb ischaemia — has a very poor survival rate, with more than 50 per cent of patients dying within five years of diagnosis. Three speakers — TRI's Kawamoto, Shuzo Kobayashi of Shonan Kamakura General Hospital in Japan, and Andrei Kalinin of the Central Clinical Hospital in Russia — talked about the benefits of CD34+ cells or adipose tissue stem cells for treating critical limb ischaemia observed in clinical trials, which included improved skin blood flow, greater toe blood pressure, longer walking distances, reductions in ulcer size, and even complete healing of ulcers.
The third session was on the use of CD34+ cells to regenerate tissue. Toru Nakamura of Kurume University School of Medicine presented results that showed that CD34+ cell therapy can safely slow the decline associated with liver cirrhosis, while Tomoyuki Matsumoto of Kobe University School of Medicine explained how CD34+ cell injections can help heal fractures in cases that had not responded to surgery.
In his closing remarks, TRI's director, Masanori Fukushima, noted that well designed clinical trials are critical in revealing the potential of CD34+ cells. The clinical trials presented in the symposium all point to a bright future in which innovative therapies for a wide range of conditions will become available. It is certainly an exciting time to be working in the field.
Related links